We Are Looking For Talented Team Members!
Thank you for your interest in a career at FY International! We firmly believe that our employees drive the success of the company. With success in mind as the ultimate goal, we strive to create and provide an environment that offers challenging, stimulating and financially rewarding opportunities.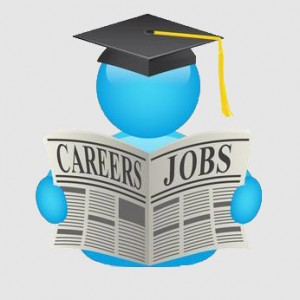 1. Web Developer
We have a fantastic opportunity for an enthusiastic individual to join our software development team. You will help us on developing E-Commerce ERP software, website and logistic automation.
Responsibilities (include but not limited to):
Develop web based ERP software;
Develop software tools to synchronize data cross different platforms;
Develop data reporting and analysis software tools.
Website development and maintenance;
Fix bugs and provide customer supports;
Software performance improvements;
Software architecture and database structure;
IT and network structure.
Requirements
Sophisticated with SQL and database system;
Good at PHP, Java, Javascript, Python, HTML and other web programming languages;
Software Engineering or related background;
Familiar with version control software;
Familiar with project management;
Familiar with computer operating;
Bachelor's Degree in Software Engineering/Computer Science/Information technology;
Willing to work overtime when needed;
Knowledge and experiences with online marketing is a plus;
Except for English, fluent in Spanish, French, German and Japanese languages is a plus;
Be able to travel internationally if it is needed.
Hours: Monday – Friday 9:00am to 6:00pm
2. Digital Marketing Data Operator
This E-Commerce Digital Marketing role is responsible for all aspects of our e-commerce digital market and data operation. This includes but is not limited to marketing data analysis and sales strategy, pricing, turn over time, inventory check, data content editing, software tool improvement. In addition, the position will also help on order fulfillment, customer service, product sourcing.
Duties and Responsibilities:
Create product data entry or web content

Researching, writing and presenting content in ways that appeal to the website target audience;
Collect media (picture/video) related to our products; Work on or assign media editing and collecting tasks to other team members; Upload material (pictures/videos) on to the website;

Product data entry or web content maintenance

Monitor the quality and customer feedback about our web contents.
Editing and proofreading product web contents by colleagues or freelancers;

Optimize the product data (listings or web contents)

Use platform reports and sales data for marketing analysis; use the results for marketing optimization;
Use search engine or industrial website to research the market trend and used the result to optimize our sales strategy;

Digital marketing promotions

Collect marketing channels to expend our e-commerce business;
Created marketing advertising to increase our sales;

Monitor the CoS (cost of sale), adjust budget to optimize our profit.
Research the keywords ranking on each platform and set the right bid price.

Pricing and Strategy

Develop algorithm to predict product pricing;
Research the product life cycle and sales strategies;
Research the market competitors, keep our sales competitive;

Product Sourcing

Help operation teams to resolve the oversold orders;
Use sales data and trend as feedback for product sourcing;
Help the sourcing team to source low in stock items
Make recommendations fro new products on product sourcing;

Share knowledge and/or provide necessary training to other members; Assign tasks and monitor the performance for lower level team members;
Software tool development

Work with software team to implement new software tool to improve the efficiency of the marketing team;
Testing the marketing software tools and report bugs;
Get familiar with e-Commerce platform APIs; Use them as tools to improve work efficiency;

Inventory and Sales Monitoring

Monitor the revenue of the marketing platform; set up consistent grow goal;
Rein-stock products;
Monitor products without listing and make sure they are listed for sale;
Work with the team to set up sales strategy for slow selling or used items;

Performs other related duties as assigned;
Qualifications:
Sophisticated with office software and computer operating;
2 years experience with e-commerce and digital marketing;
Good internet searching and operating skills;
Interested in and familiar with Consumer Electronics (game consoles, smart devices, computers and network IT products) would be a plus;
Familiar with HTML, XML and SQL languages;
Bachelor's Degree in Computer Science/Information technology;.
Willing to work overtime when needed;
Familiar with Photo Process, Photography and related graphic techniques;
Except for English, fluent in a secondary languages is a big plus;
Great teamwork altitude;
Familiar with task and project management skills;
Maintain a clean and well arranged workspace;
Be able to travel if it is needed;
3. Full/Part Time E-commerce Data Operator And Customer Service Representative
Job Description:
A Customer Service Representative is responsible for resolving customer issues via telephone
Responsibilities:
Solve customer issues via emails and phone calls.
Strive to meet highest level of customer satisfaction by resolving customers issue in professional & timely manner.
Multitasking through multiple systems while interacting with customers.
Other duties as assigned
Skills and Experience: 
Excellent Customer Service Skills
Strong written, verbal and organization skills
Superior time management and prioritization skills
Proficiency with navigating through multiple systems
Typing skills
Deductive Reasoning Skills
Computer skills
Excellent listening skills
Minimum of High School Diploma / GED
4. Full Time/Part time Warehouse Associate
Job Description:
This position receives, stores and distributes material, tools, equipment and products within the warehouse, ensuring accuracy and timeliness of all job functions.
Responsibilities:
Prepares orders by processing requests and supply orders; pulling materials; packing boxes; placing orders; etc.
Maintains inventory controls by collecting stock location orders
Maintains safe and clean work environment by keeping shelves, pallet area, and workstations neat; maintaining clean shipping supply area; complying with procedures, rules, and regulations.
Completes deliveries by driving truck or van to Fedex/UPS/USPS
Maintains truck or van by completing preventive maintenance requirements; arranging for repairs.
Contributes to team effort by accomplishing related results as needed.
Required Qualifications:
Able to maintain a positive, professional and constructive attitude with team members and management.
Have good organizational and time planning skills
Able to lift heavy objects
Must be dependable and motivated with a stable work history, good communication skills, solid work habits and the ability to work overtime as needed.
Must pass background check and drug screen
Preferred Qualifications
Familiar with consumer electronics and computer products.
Familiar with computer operating.
High school degree or above.
Some similar distribution and warehouse experience preferred.
Forklift certification a plus, not required
Flexible working hours