Unwind and Embrace Tranquility
with Our Streamlined and Cohesive Warehousing Solutions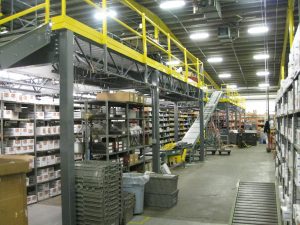 Our seamless system consolidates goods inventory, stock, order processing, shipment, and returns, all within one centralized platform.
      Once orders are received, our diligent team swiftly picks and expertly packs the items, ensuring they are securely placed in appropriately sized boxes with the utmost care. We utilize top-notch packaging materials such as bubble wrap, corner protectors, and more to guarantee that your orders reach their final destination in pristine condition, free from any damages.
      Quality control is of utmost importance to us, and as part of our meticulous process, each item undergoes a thorough and instant quality inspection before being carefully packaged.
      Valuable customer loyalty stems from returning customers, and leveraging marketing inserts proves an effective strategy to nurture that loyalty, ultimately boosting sales.
      Cost-efficient packing practices prioritize consolidating orders into the fewest boxes while using appropriate packing materials. However, we also offer a range of packaging options to accommodate your unique packing requirements.
Custom assembly and kitting designed for your product needs
      Bulk assembly of products facilitates swift order fulfillment, reducing pick/pack costs as each kit counts as a single SKU. Additionally, this approach lowers postal costs, providing added savings.
Coordinate your products from several suppliers
      Effortlessly coordinate products from multiple suppliers and streamline the distribution process with our comprehensive services. Our innovative order-grouping technology enables you to ship products to the same address in one convenient shipment, effectively reducing packaging and shipping costs.
Simplify the distribution process
      Escape the distribution process hassle with ease.
Group your orders to an identical address into one shipment
      Customized box sizes and weights for packaging kits result in significant savings on both packaging and shipping costs.