E-Commerce Automation Tools
For Your Online Business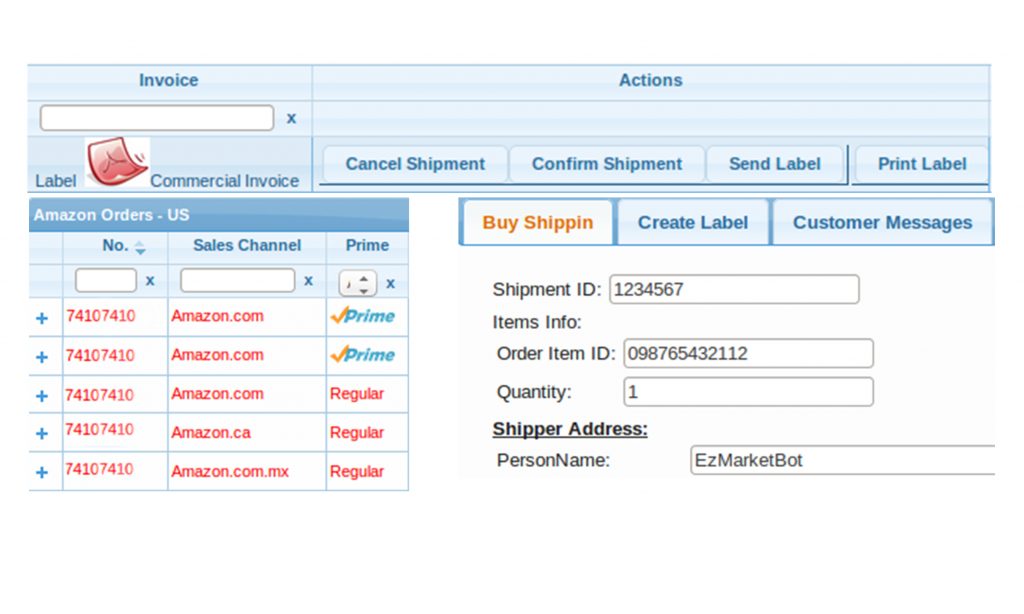 Order Processing
Access a comprehensive overview of your order information, including details such as order status, customer information, and shipping information.
Link a product, get the shipping rate, print out the shipping label, and confirm your shipment, it can process one order in just a few seconds.
Seamlessly integrate with Amazon and Newegg Buy Shipping Services, providing you with even more shipping options and flexibility.
Shipping Rate Compare
Compare shipping rates and receive real-time shipping rates, allowing you to choose the lowest rate available.
Choose from a wide range of shipping carriers to find the best rates and options for specific needs. Our platform offers support for multiple carriers, including (but not limited to) USPS, UPS, FedEx, and DHL.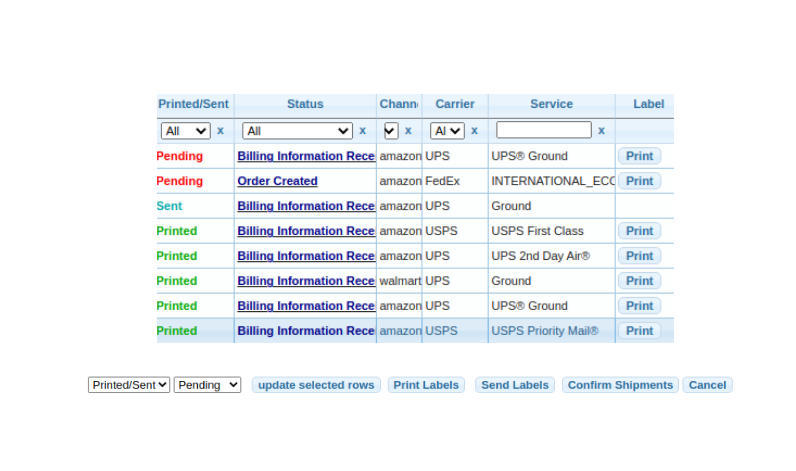 Batch Printing
Print multiple shipping labels at once with just one click, saving you valuable time and effort.
Generate pick lists automatically, so you can easily keep track of all the items that need to be packed and shipped.
Access comprehensive packing information directly from the platform, including details such as package weight and dimensions, to help you ensure that your shipments are properly prepared and ready for delivery.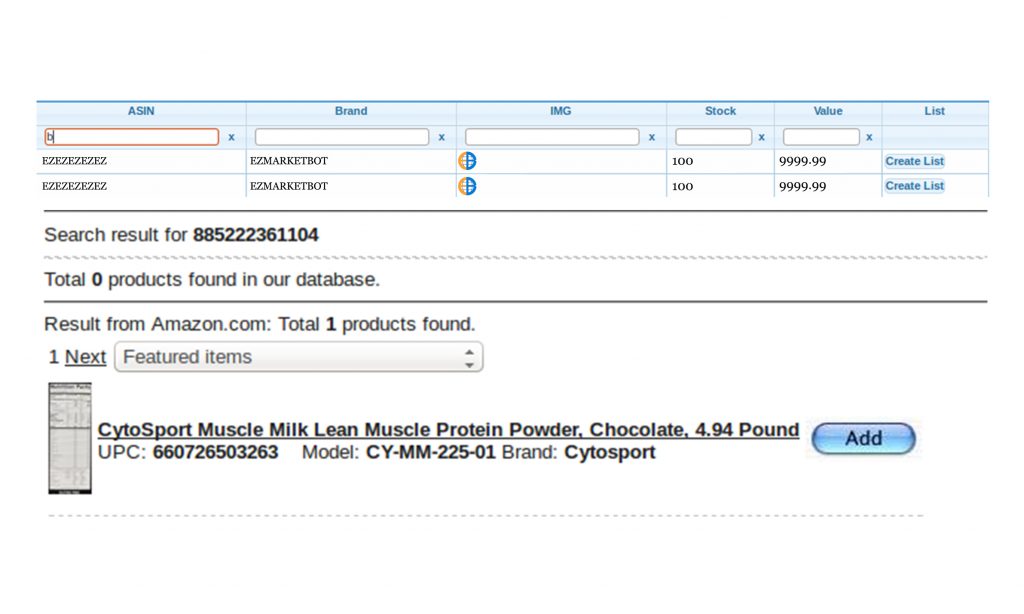 Inventory Management
Maintain detailed records for every item in your warehouse, including information such as product name, SKU, description, and more.
Easily input and update information about your products, including their current condition, quantity, and location in the warehouse.
Save time and effort by automatically retrieving product information from online resources when you add a new item to your inventory, helping you ensure that your records are accurate and up-to-date.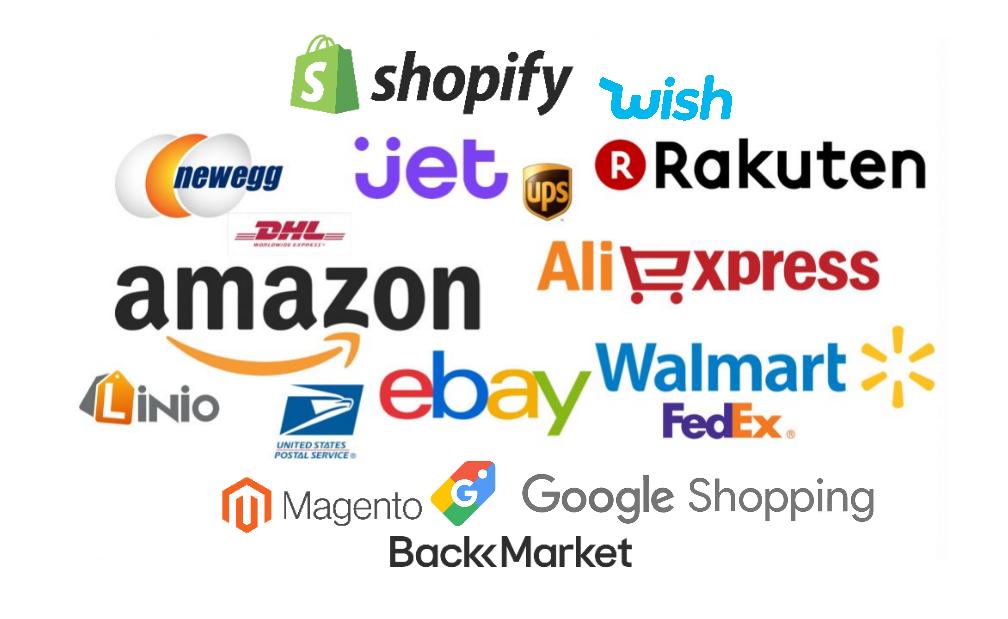 Multi-channel Marketplaces
Create a customized multi-channel sales list, allowing you to easily manage and track sales across multiple platforms.
Seamlessly synchronize pricing and inventory quantities across all channels, helping you avoid overselling and ensuring that your customers always receive accurate information.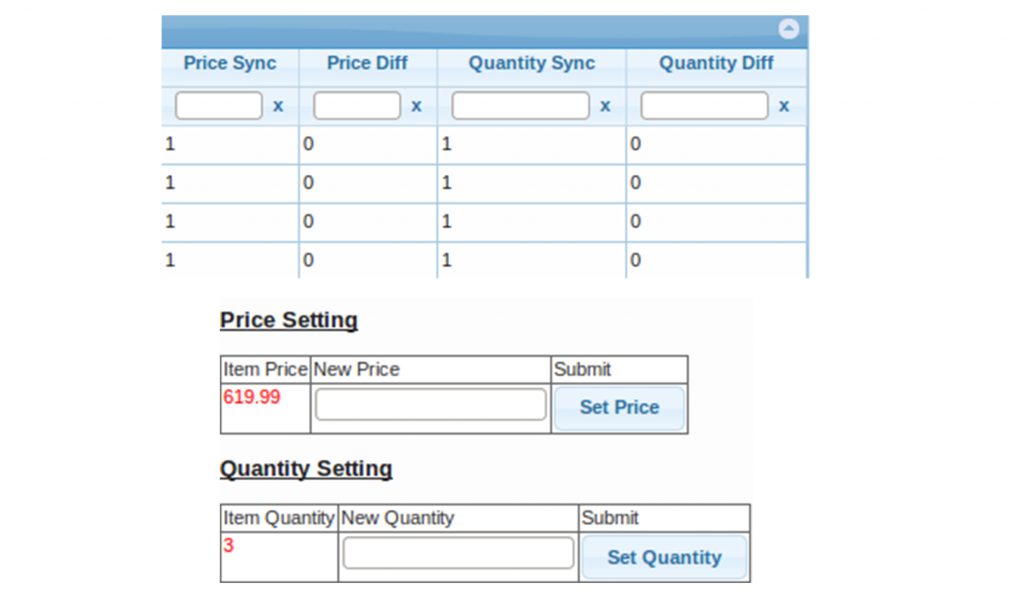 Real-time Price Control
Quickly and easily update your product prices directly from our platform, with a user-friendly interface that simplifies the process compared to marketplace seller portals.
Save time and effort by efficiently managing your pricing strategy from a single location, streamlining your sales process and improving your overall efficiency..
Create a customized multi-channel price synchronization solution that allows you to efficiently manage pricing across all of your sales channels.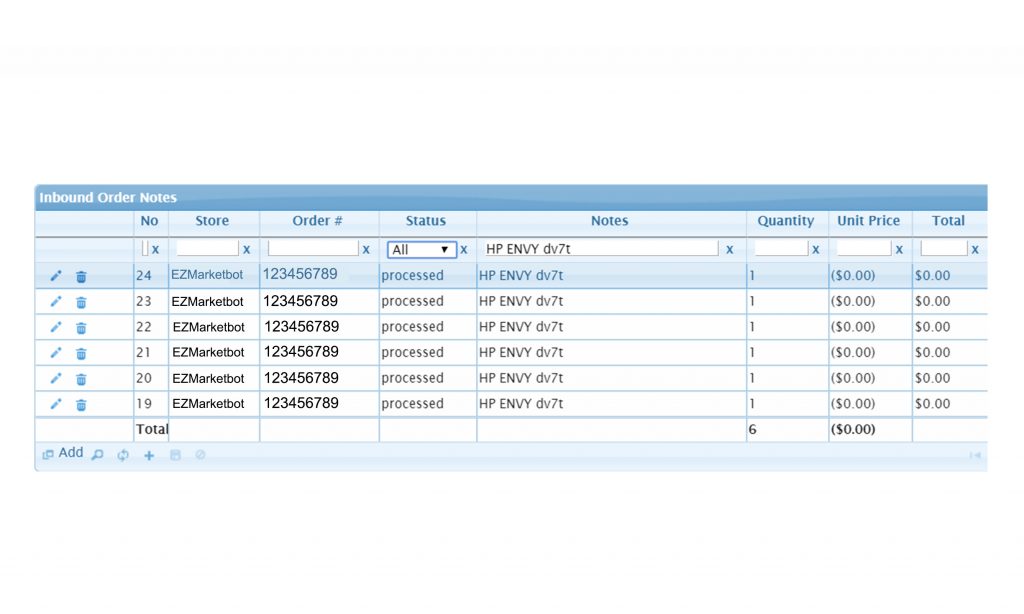 Purchasing Record
Eliminate quantity mismatch issues with our comprehensive inventory management system, which tracks inventory levels in real-time and ensures accurate and up-to-date records.
Streamline your purchasing process by creating detailed records of your purchases and easily inputting this information into our system when your inventory arrives, improving efficiency and reducing the risk of errors.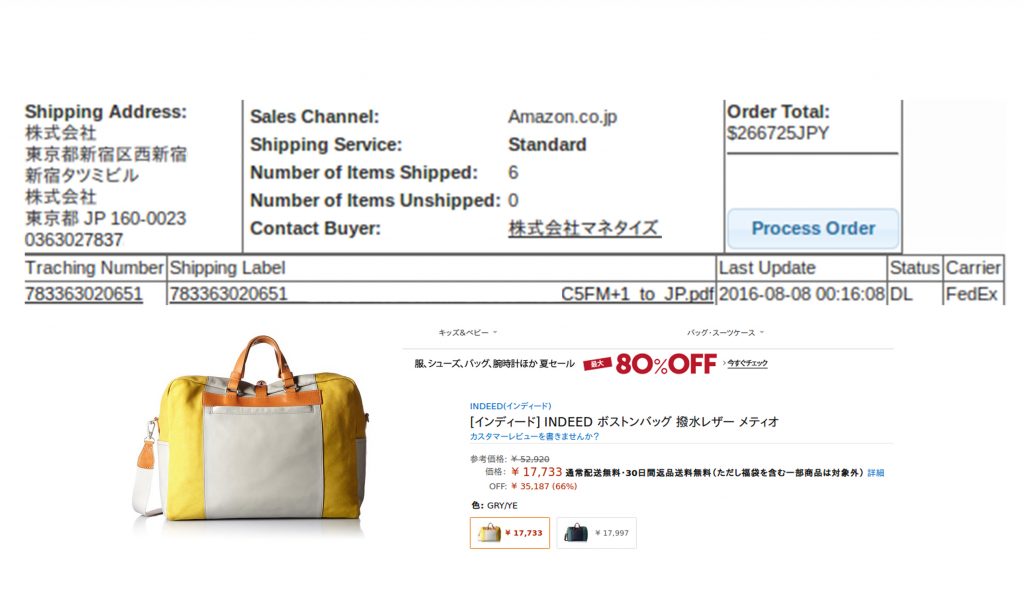 Oversea Logistics
Take advantage of our overseas warehouse and return solutions, which can help you streamline your international operations and provide a better experience for your customers.
Get expert advice on product data translation and localization, ensuring that your products are accurately represented in local markets and helping you expand your reach and increase sales.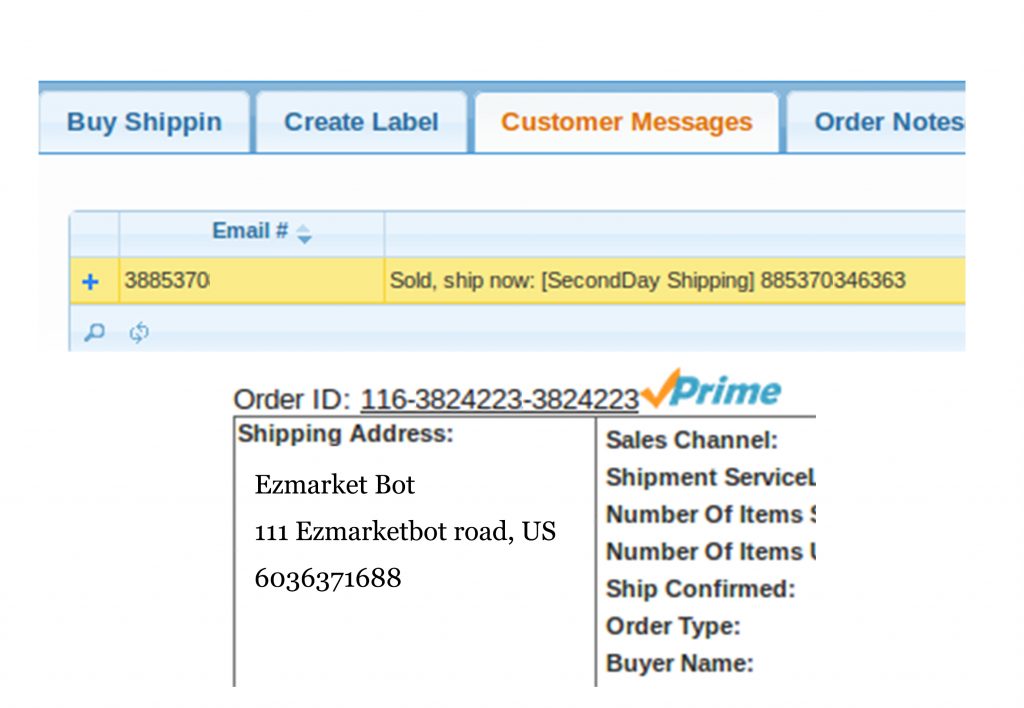 Order Monitoring
Stay on top of customer communications by reading and responding to emails directly from within the order processing page, without the need to switch to a separate email client.
Simplify your order management process by accessing all of your order logs in one centralized location, making it easy to track order status, monitor customer communications, and stay on top of your sales.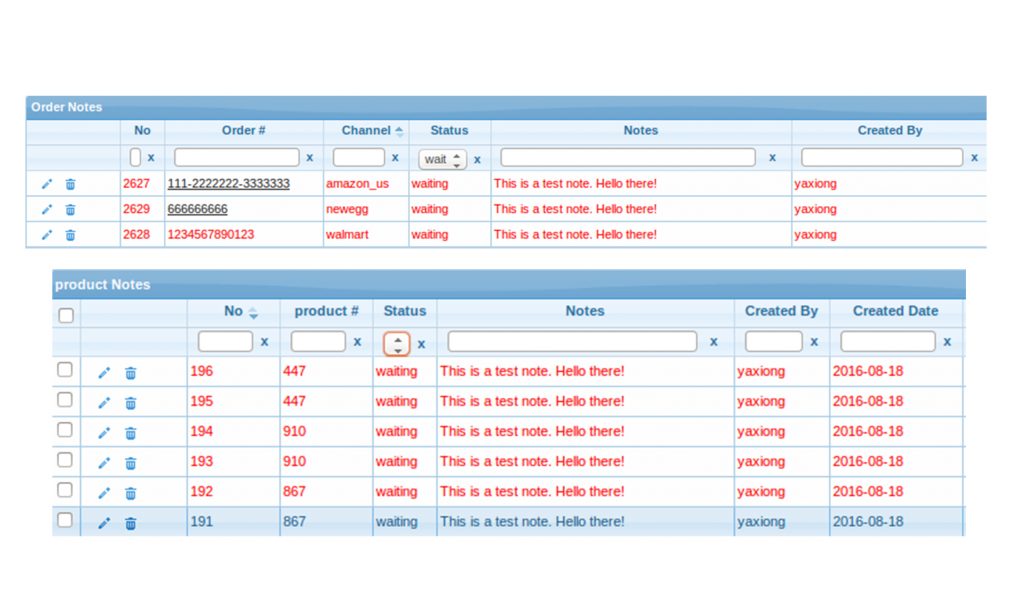 Note Function
Add custom notes to specific products, items, or orders, making it easy to keep track of important information or tasks related to these items. These notes can be seen by all users who have access to the platform, ensuring that everyone is on the same page.
Take advantage of our comprehensive note system, which allows you to add notes to inbound shipments, orders, waiting tasks, products, items, and even repair and return orders, ensuring that all relevant information is easily accessible and well-organized.
Save time and improve collaboration by using notes to keep track of important details and communicate with team members, improving your overall efficiency and helping you provide better service to your customers.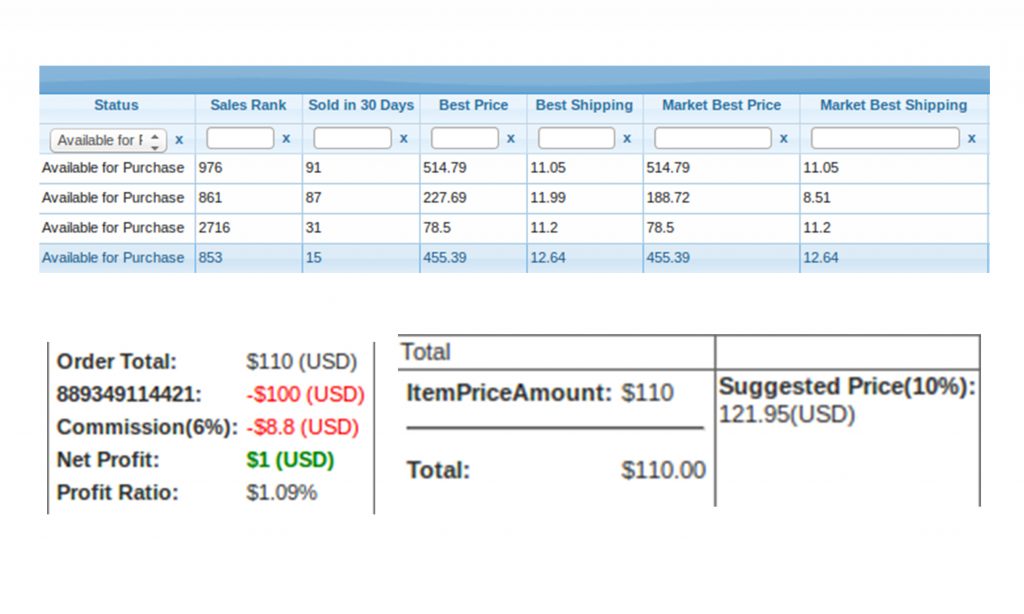 Market Analysis
Gain valuable insights into the marketplace with our advanced analytics tools, which help you identify top-selling products and stay up-to-date with the latest trends and competitive items.
Leverage your selling data to optimize your marketing strategy and make data-driven decisions, helping you increase sales and improve your bottom line.
Get real-time visibility into your profit margins with our powerful profit analysis tools, which help you identify areas where you can improve margins and provide pricing suggestions based on your data, ensuring that you remain competitive and profitable.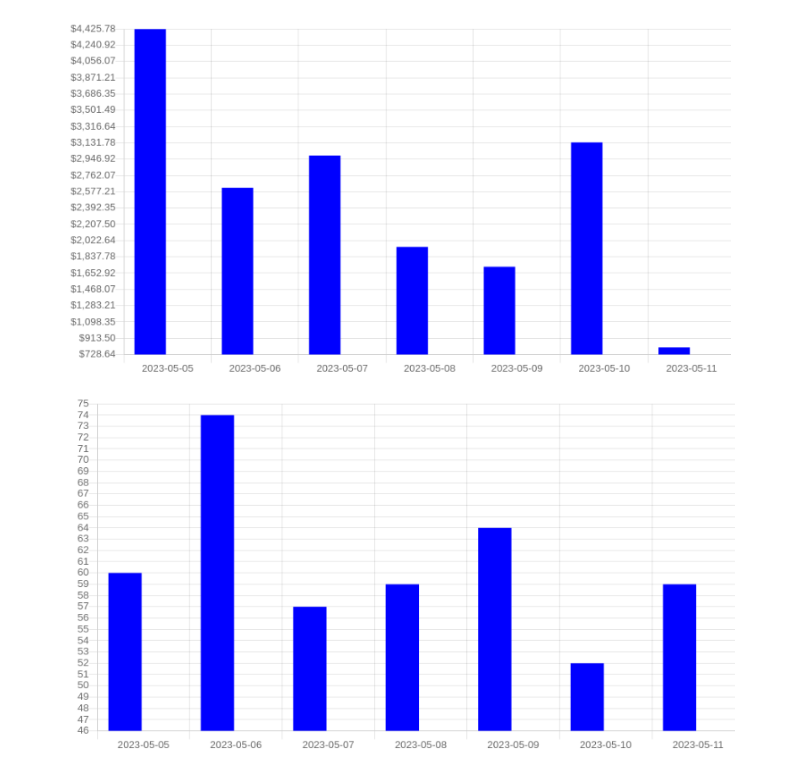 Statistic Reports
Stay informed about your daily sales and revenue figures with our comprehensive tracking tools, which provide real-time insights into your business performance.
Gain a higher-level perspective on your business by leveraging our analytics and reporting tools, which provide insights into key metrics such as customer acquisition, retention, and profitability, helping you make informed decisions and drive growth.